Particle Filter Adflo Multi Pack Pk=20
Pack of two of replacement particle filters for the 3M™ Adflo™ powered air purifying respirator system (837012).

Particle filter absorbs harmful particulates
Adflo particle filter should always be used in conjunction with a pre-filter (part number 836010)
Replace when particle filter indicator becomes red or when battery life starts to shorten
Do not attempt to clean or modify the particle filter
Also available in a pack of 20 filters (837020) or 80 filters (837080).
Adflo particle filters provide high level protection against harmful particulates as you weld. It is important to always use the Adflo system with a particle and pre-filter installed to receive the maximum protection and extend the life of your Adflo system.

The Adflo PAPR provides a Required Minimum Protection Factor (RMPF) of 50 when used with the particle filter and pre filter.

Look to replace your Adflo particulate filter once per month or whenever it becomes clogged or battery operating time becomes short. A warning whistle will be triggered when the filter is fully loaded and requires replacing.

This twin pack of pre filters includes two replacement particulate filters for the 3M Adflo PAPR system. If you are looking to purchase a bulk eighty pack of particle filters please see part number 837080. If you are looking for replacement pre-filters for the Adflo system please see part number 836010.
Others Also Bought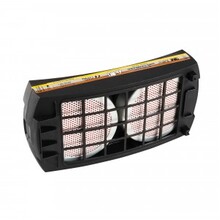 Gas Filter Nuisance Organic Inorganic & Acid Gas Adflo PAPR
$199.00 Excl GST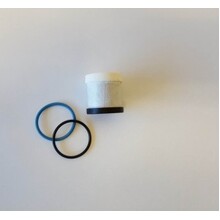 Carbon Filter & Two O Rings to suit 3M™ V-500E Regulator
$104.00 Excl GST
Welding Helmet Exc Lens, Headband & Front Cover Speedglas G5-02
$125.00 Excl GST
More From This Category