Flashback Arrestor Fuel Gas Std Flow Q/A Coupler Torch End 5/8-18 UNF - 9/16-18 UNF
The DKSG model flashback arrestor offers all of the functionality of the GG standard flow model, with the addition of a quick action coupling and pin. The pin connects to the torch handle, while the flashback arrestor component is connected to the hose. The torch can then be connected to the flashback arrestor via the coupling pin. This allows for quick connection and disconnection of the torch without the need for spanners. The coupling and pin meet ISO 7289 and the double 'O' ring design ensures no leakage. Also different coupling pins are available as spare parts for torch end flashback arrestors.
Others Also Bought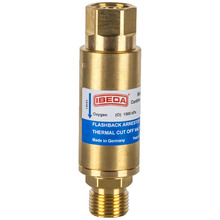 Flashback Arrestor High Flow Pipeline G1/2"
From $206.16 Excl GST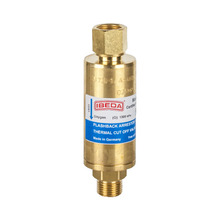 Flashback Arrestor High Flow Regulator End 5/8-18 UNF
From $115.00 Excl GST
More From This Category