EASYKLEEN WELD CLEANING RANGE

EASYkleen Weld Cleaners are an Australian owned company, and their EASYkleen range of machines are manufactured right here in Australia, the only weld cleaning machines on the market that can make that claim!
SIMPLE & RELIABLE
EASYkleen - they are simple to use, have excellent reliability, which is backed by a standard two-year warranty, plus an unmatched 10-year internal parts warranty. So if you are considering purchasing a weld cleaning machine, support Australian made and Australian jobs, and put an EASYkleen weld cleaner at the top of your list.
EASYkleen, the experts in weld cleaning.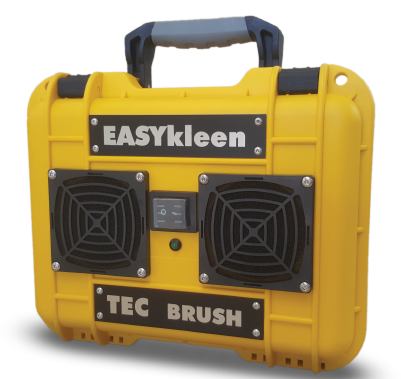 EASYkleen TEC
Lightweight and highly portable transformer driven weld cleaner
100% duty cycle, designed for light to medium use and is also generator safe
Auto-sensing amperage output ranging from 20-60amps of available cleaning power
Ideal for sheet metal work (1-6mm) but can be easily used on thicker material is the HAZ in minimal
Specifications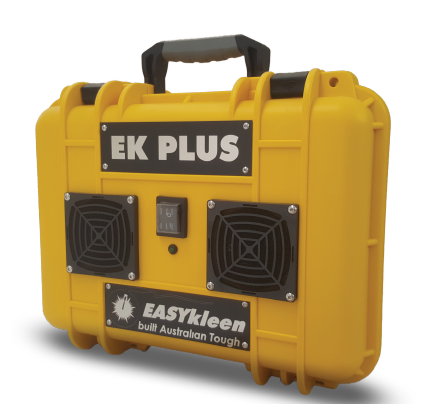 EASYkleen Plus Brush
Our most popular model, ready to clean, all day, every day.
High powered DC only output using a patented waveform specifically designed for weld cleaning
Will work on TIG, Stick and MIG welds to provide the highest possible corrosion resistance
Fast and safer than traditional weld cleaning methods, whilst also being more economical too
Extremely simple to operate and with five brushes in the range, every weld geometry is covered
Specifications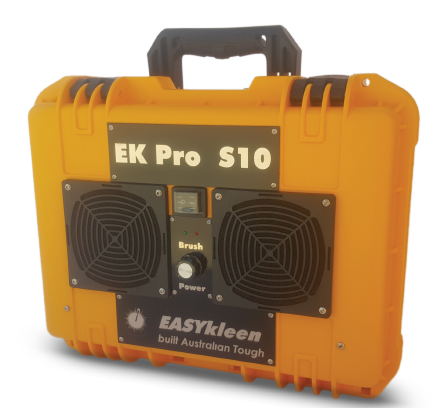 EASYkleen Pro S-10
Inverter technology with adjustable output control
Inverter driven weld cleaner that utlizies a specific output to provide superior cleaning speed
100% duty cycle, designed for moderate to high use on all thicknesses and grades of stainless steel
Adjustable amperage output control ranging from 30-100amps of available cleaning power
Cleans, passivates and polishes all in one step to save time compared with alternative methods
Specifications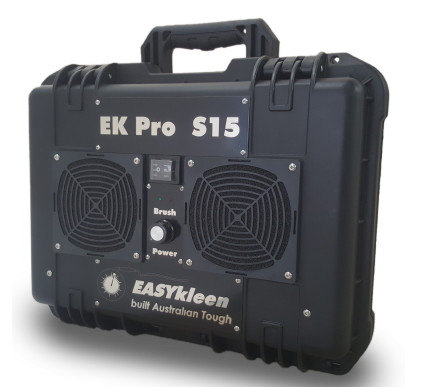 EASYkleen Pro S-15
High performance workhorse that leaves its competitors behind
Powerful inverter driven weld cleaner with adjustable amperage control from 30-130amps
Easily handles all thicknesses of stainless steel incorporating the largest dipping brushes available
Fine power control gives this unit the ability to work on very thin gauge material through to heavy plate
Excellent brush and solution consumable life even when working at the highest power output
Specifications