3M™ Peltor™ H9 Earmuffs Select Performance Hb, Class 4
Earmuffs 3M™ Peltor™ H9A headband (part number H9A) and H9B neckband (part number H9B).

Lightweight, comfortable and cost-effective protection
Class 4 hearing protection (SLC80 24dB)
Patented liquid & foam filled cushions for quality noise seal
Stainless steel headband with four point suspension for comfort
Ear cups pivot for consistent fit
Also available in neckband or helmet attachment style
For use in general industry
Replacement ear cushions available (part number HY5).
 
The H9 headband earmuffs provide lightweight hearing protection for all day comfort. With patented liquid and foam filled cushions, the H9 ear muffs ensure quality high level noise protection across a wide range of applications.

The H9 headband is designed for maximum comfort, with a stainless steel headband which features four point suspension. This helps to evenly distribute weight for comfortable use over a prolonged period, while the ear cups pivot for a perfect fit.

Typical tasks where the H9A earmuffs may be used include lawn mowing and metal fabrication. They provide Class 4 hearing protection (SLC80 24dB) and are also available in neckband (part number H9B) or helmet attachable styles (H9P3E & H9P3G).
Others Also Bought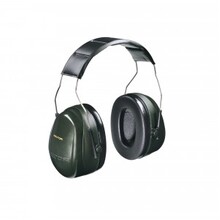 3M™ Peltor™ H7A Earmuffs Deluxe Series, Class 5
From $32.87 Excl GST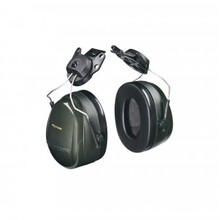 3M™ Peltor™ H7P3E EM Deluxe Series Helm Attach C5
$33.66 Excl GST
3M™ Peltor™ H7P3G EM Deluxe Series Helm Attach C5
$33.66 Excl GST
More From This Category