3M™ Half Face Reusable Respirator 6500 Series - Large
3M Reusable Respirator 6500 Series half face size small (part number 6501, medium 6502 and size large 6503).

The 3M 6500 Half Face Respirator has a rugged design built for the toughest jobs.

Lightweight, rugged mask with a wide field of vision
Built from comfortable, durable silicone for extended product life
Low-profile design                                     
New valve cover design directs moisture and exhaled air downwards
Cool Flow™ valve for minimised breathing resistance
Comfortably fits under your welding helmet
Adjustable head harness for added comfort
Unique 3M bayonet connection fitting for easy changing of filters
Compatible with the range of 3M 2000, 5000 & 6000 series filters and cartridges
Regular cleaning is recommended using the 3M 504 respirator wipes (part number 504).
The new 3M 6500 Series half face respirators feature a rugged design for hard-wearing environments. The 6501 mask offers a new valve cover design which directs exhaled breath and moisture downwards – giving you a more comfortable experience with no eyewear fogging.

A dual filter system with innovative bayonet connections allows for easy attachment of a range of 3M particulate and gas filters. The twin filter design allows for reduced breathing resistance while the 3M Cool Flow valve helps to reduce heat build-up.

Built for rugged comfort, this respirator features a lightweight, soft silicone face piece which keeps its shape in high-heat environments. This resilient silicone material helps to extend the mask's lifetime and provides a soft but firm face seal.

This reusable face mask fits easily under your welding helmet for excellent protection against gases, fumes and particulates.
Others Also Bought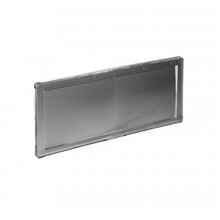 Magnifying lens for Welding Helmet
From $9.00 Excl GST
More From This Category