3M™ Half Face Reusable Respirator 6000 Series - Small
3M™ 6000 Series Half Face Reusable Respirator - size small (part number 6100), medium (part number 6200), and large (part number 6300).

The 3M 6000 series half face respirators are lightweight and excellent for effective protection against gases, vapours and particulates, when used with 3M reusable respirator filters.

Simple, lightweight and low-maintenance reusable respirator
Cradle head suspension provides comfortable fit that is easy to fasten
Lightweight elastomeric face piece for comfort during long periods of use
Low-profile design for improved field of vision
Dual filters help minimise breathing resistance
Safe and secure fit with even weight distribution
Flexible system for use with 3M 2000, 5000 and 6000 series gas, vapour and particulate cartridges and filters (sold separately)
Also available in medium (part number 6200) and large (part number 6300) sizes.
 
The 3M 6000 series reusable masks feature a bayonet connection system, allowing for connection to a broad range of twin filters to protect against dangerous gases, vapours and particulates. With each attachable filter featuring high performance media, users receive the benefit of advanced filtration technology which captures dangerous contaminants and particles in the work environment.

The 6000 mask has a lightweight face piece with a comfortable seal, for improved comfort during prolonged periods of use. With a low-profile design, the 6000 respirator minimises interference with your field of view.

Featuring a cradle suspension head harness that helps distribute weight evenly, the mask also has a neck strap that easily fastens for optimum comfort.

A range of filters and cartridges are available to suit the 3M 6000 Series reusable face masks, including acid gas, organic and inorganic vapours, ammonia, particulate and nuisance level acid gas filters.

The 6000 series reusable face masks are suitable for applications including spraying, painting and welding, and fit comfortably under the 3M™ Speedglas™ 100 Series welding helmets.
Others Also Bought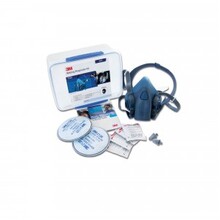 3M™ Half Face Welder's Reusable Respirator Starter Kit - GP2
From $73.16 Excl GST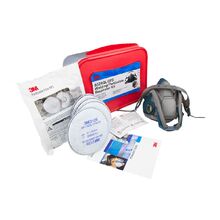 3M™ Half Face Respirator Starter Kits 6528QL Welding /Particulate Kit-GP2
From $90.35 Excl GST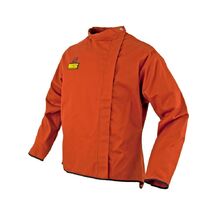 From $95.00 Excl GST
More From This Category