3M™ Peltor™ H6B Earmuffs Low Profile Neckband, Class 4
Earmuffs 3M™ Peltor™ H6A with headband (part number H6A).

Slim, low-profile design for high comfort & continuous wear
Class 4 hearing protection (SLC80 22dB)
Quality noise seal cushions with low pressure for all day wearer comfort
Stainless steel headband wired with four point suspension for comfort
Headband folds for easy storage
For use in general industry
Also available in neckband and helmet attached options.
 
The Peltor H6A earmuffs have a distinct low profile design, which allows for lightweight hearing protection across a range of different applications. The H6 series are fitted with patented liquid and foam filled cushions to ensure a safe seal is maintained when in use.

The H6A has a foldable stainless steel headband with four suspension points for a comfortable all day fit that evenly distributes pressure. These earmuffs are also available in neckband (part number H6B) and hard hat attachment styles (H6P3G).

The H6A earmuffs have a Class 4 (SLC80 22dB) rating and are compliant with AS/NZS 1270.
Others Also Bought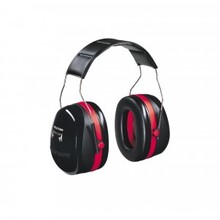 3M™ Peltor™ H10A Earmuffs Extreme Series, Class 5
From $39.70 Excl GST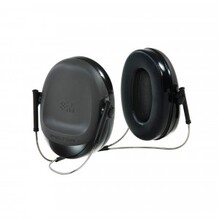 3M™ Peltor™ H505B Earmuffs Welding Series, C4
$39.20 Excl GST
3M™ Peltor™ H10P3E EM Ext Series Helm Attach C5
$40.50 Excl GST
More From This Category
3M™ Peltor™ H9P3E EM Select Performance Helm Attach C4
$26.69 Excl GST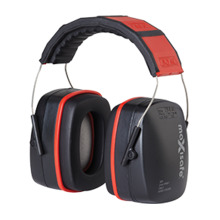 Class 5 Red Maxisafe 3004 Earmuff - 32dB (Each)
$39.18 Excl GST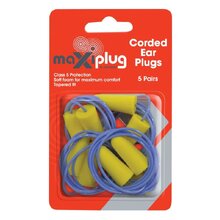 Maxisafe Corded Earplugs - blister of 5 pairs
$4.20 Excl GST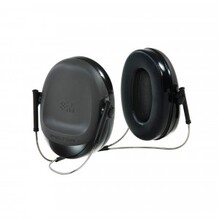 3M™ Peltor™ H505B Earmuffs Welding Series, C4
$39.20 Excl GST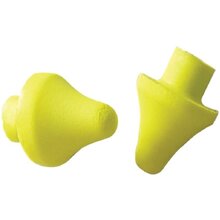 MaxiPlug Quiet Band Replacement Pods
$18.75 Excl GST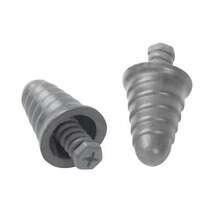 3M™ Skull Screws™ Uncorded Earplug, Poly Bag, P1300
$108.50 Excl GST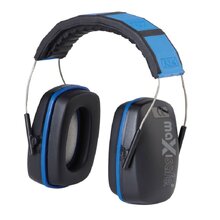 Class 5 Blue Maxisafe 3003 Earmuff - 26dB
$38.25 Excl GST